Cloud Chandelier
NellCote - Rednos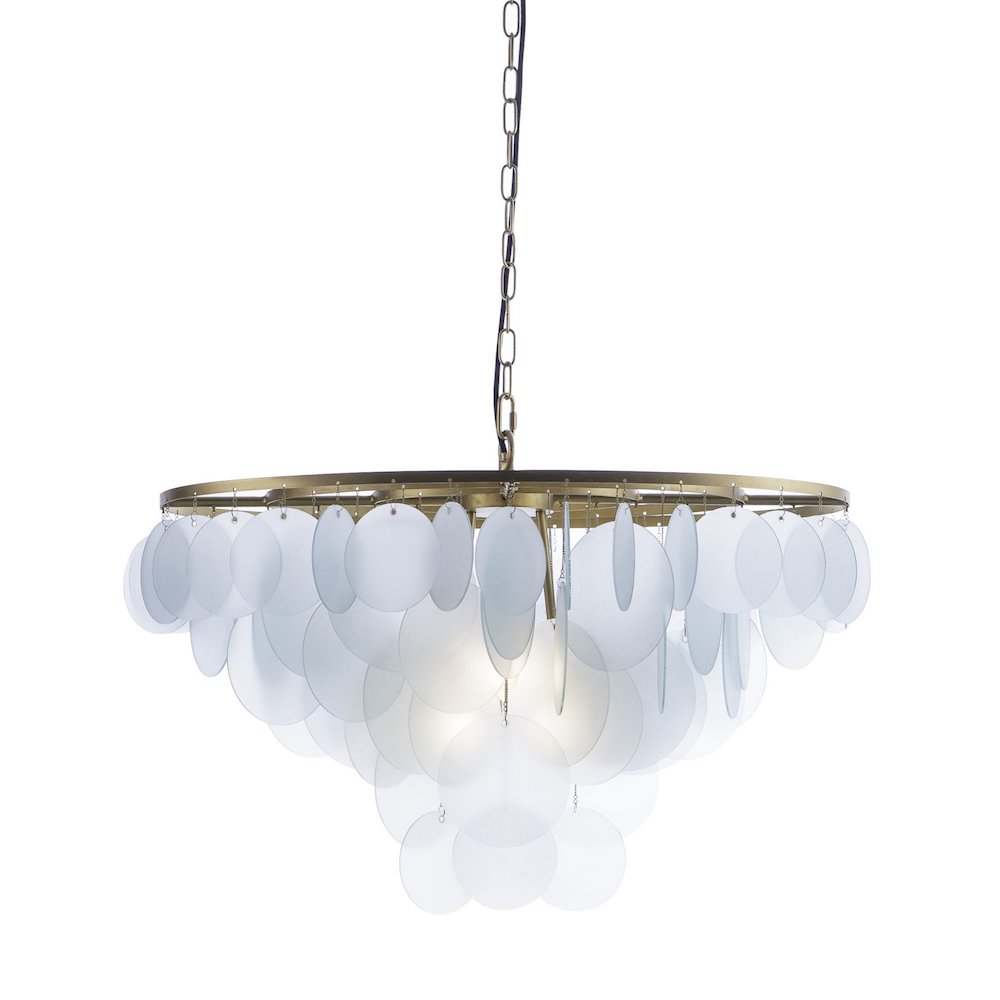 Product Details:
The Cloud Chandelier Features:
Of the spectacular Cloud Chandelier, Nellcote Studio Creative Director, Palmer Earley, says, "I've always loved the natural airiness of the capiz shell chandeliers; we expanded on this concept, giving it a more modern look through the use of hand-polished brass and acid-etched glass discs." Each piece in the series incorporates hundreds of shimmering discs as part of a billowing nebular canopy, which tapers down to a delicate tip, casting an elegant silhouette over any space.
SKU: FG1007274.Z01
Width: 31.5"
Height: 16.5"
No features given for this item.
Do you have any questions about this product? Our experts are here to help.
Call us at 514-340-9351
Shop the collection