GEOFF BOOKCASE
Bina - Rednos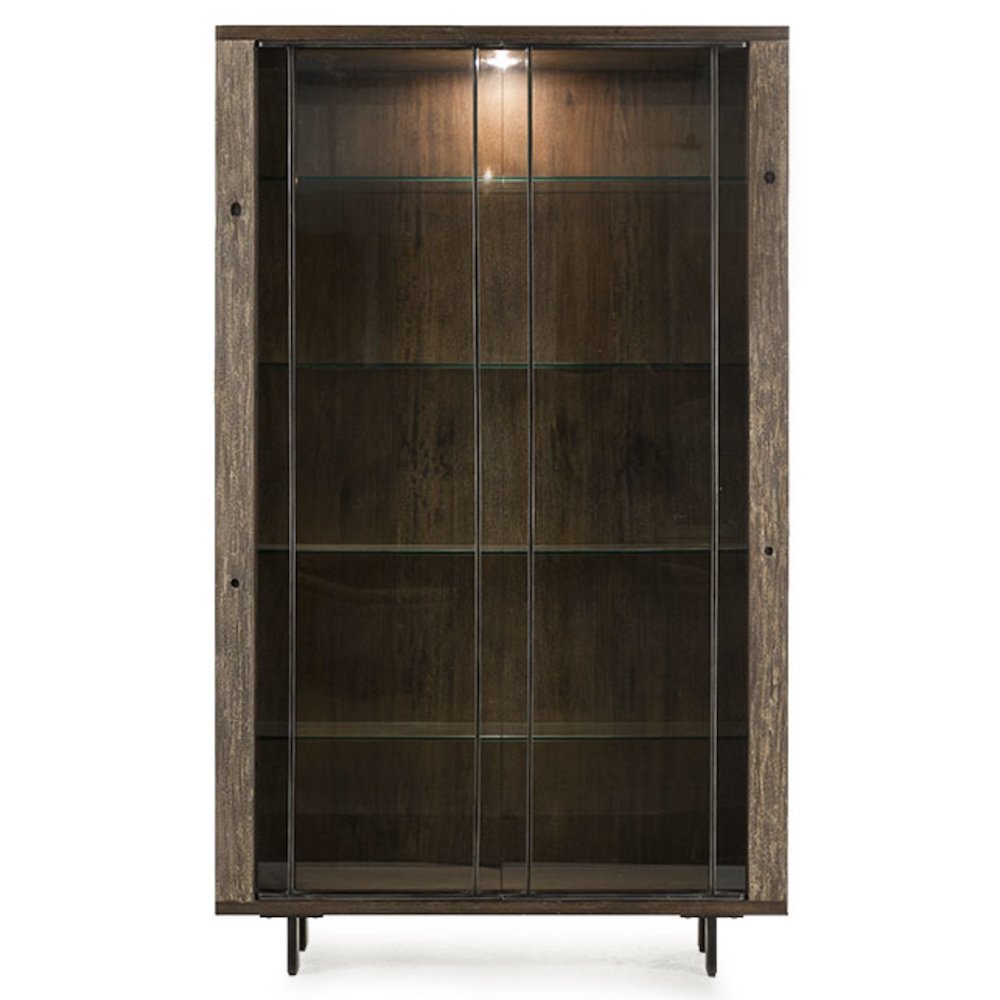 Product Details:
The Geoff Bookcase features :
Handcrafted from reclaimed cruzeta timber,  with tempered glass doors and shelves, gives it a contemporary feel, while iron legs and steel hardware adds a touch of industrial chic. Inside, a single light up top provides a soft illumination. This bookshelf would be a dramatic focal point in any space.
SKU: FG0704088
Width: 46"
Depth: 16"
Height: 76"
No features given for this item.
Do you have any questions about this product? Our experts are here to help.
Call us at 514-340-9351