JORDAN DINING TABLE
Bina - Rednos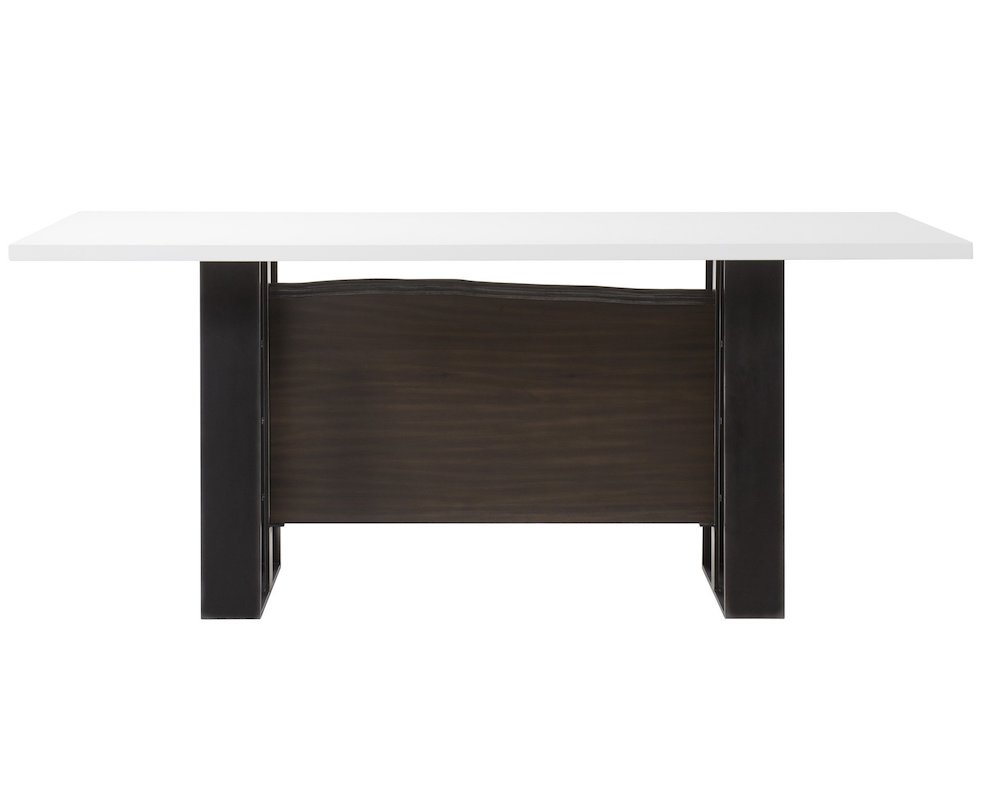 Product Details:
The Jordan Dining Table features :
Industrial steel sledge legs are the perfect counterpoint to a contemporary, snow white lacquer slab. An additional support beam is crafted from cashew solids  sourced from the underwater forests near the Panama Canal.
Options:
Also available in size 84 x 45 x 30″h
SKU: FG0701377
Width: 72"
Depth: 40"
Height: 30"
No features given for this item.
Do you have any questions about this product? Our experts are here to help.
Call us at 514-340-9351