PEYTON BOOKCASE
Bina - Rednos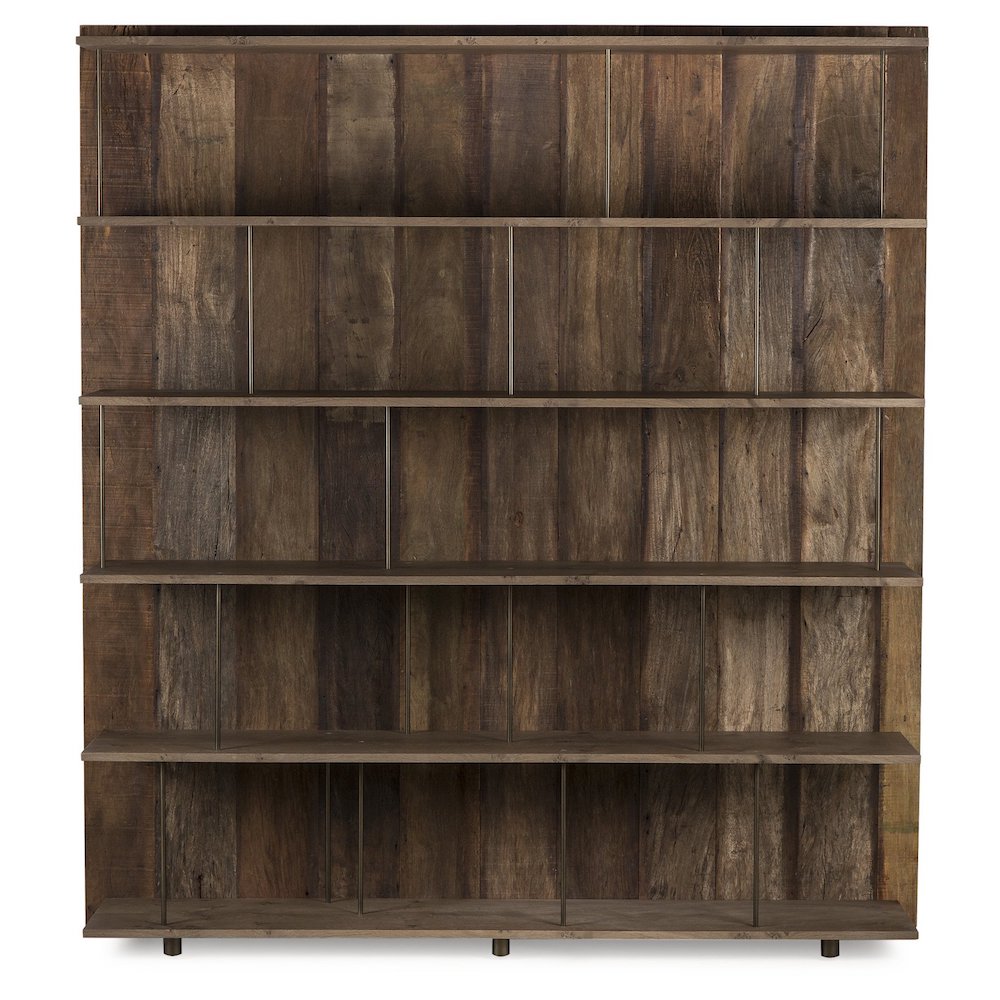 Product Details:
The Peyton Bookcase features :
Crafted from a reclaimed Peroba solids frame, with contrasting silver knotty oak veneer open shelving, this is a raw, industrial take on the conventional bookcase. Slim, steel shelf supports in a dark bronze finish provide the perfect balance to the natural burl and texture of the timber, adding a touch of edginess.
SKU: FG0704238
Width: 80"
Depth: 17.5"
Height: 86"
No features given for this item.
Do you have any questions about this product? Our experts are here to help.
Call us at 514-340-9351