Royal Maroc Pendant
NellCote - Rednos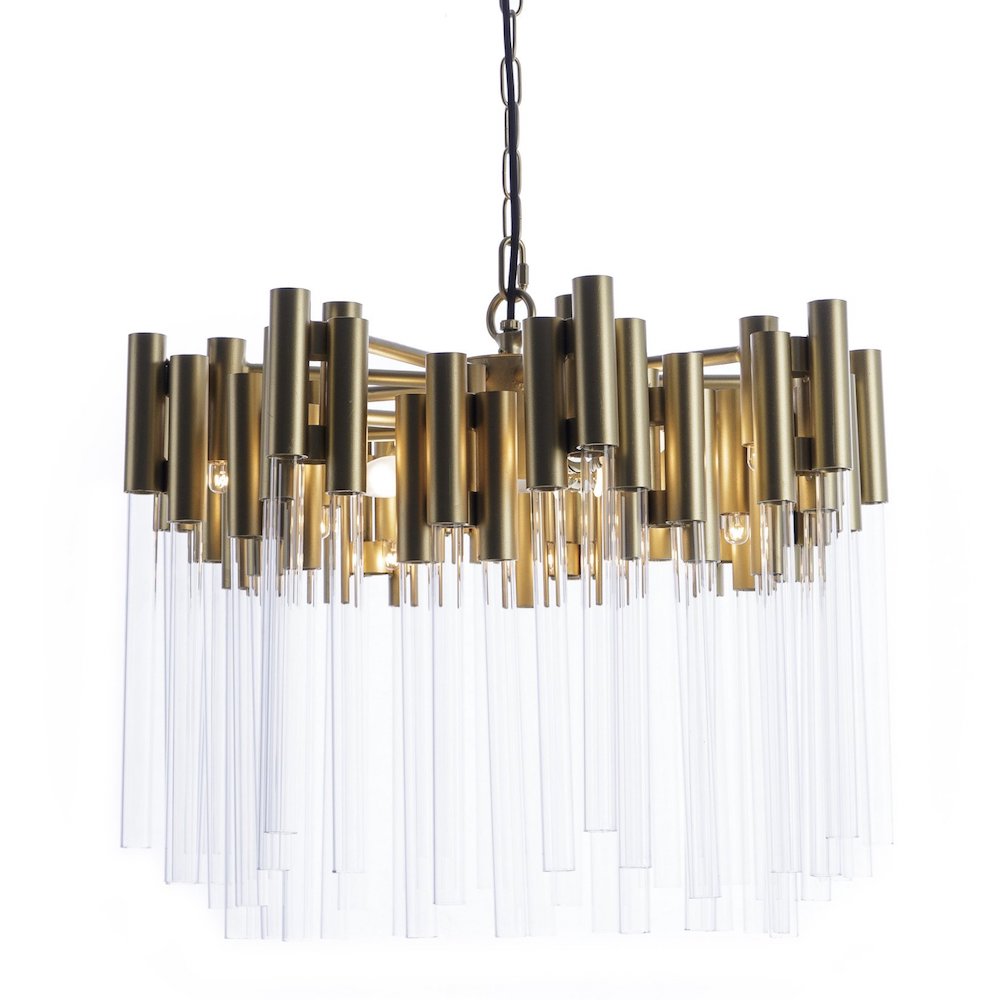 Product Details:
The Royal Maroc Pendant Features:
Inspired by ornate Moroccan lanterns, this piece incorporates clear glass, tubular shades that project a warm, romantic glow over the space. A stainless steel frame and canopy cast from brass, and finished in luxe, polished gold, adds a sense of richness and vibrancy.
SKU: FG1007270.Z01
Width: 25"
Depth: 25"
Height: 20.5"
No features given for this item.
Do you have any questions about this product? Our experts are here to help.
Call us at 514-340-9351
Shop the collection