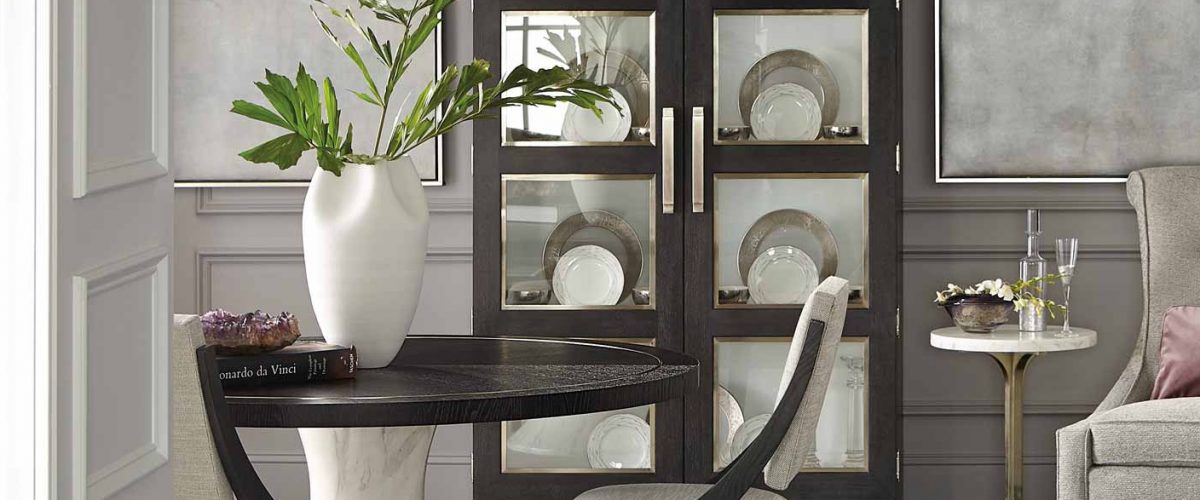 SERVICE GUARANTEE
Decorative Fabric Avenue Inc. ("Avenue Design") is committed to delivering your purchase with the utmost care. All our furniture carries a one (1) year parts and labour warranty against manufacturing defects. However, please note that the shading, tones and/or colors of materials such as wood, leather and fabric may vary from lot to lot. This is an intrinsic property of the material and does not constitute a defect.
FLOOR MODELS
Floor model purchases must be paid in full at the time of the sale. You must pick up or take delivery of floor model purchases within twenty-one (21) days from the sale contract date.
SPECIAL ORDER(S)
Orders of merchandise to your specifications and choices are final sale and cannot be cancelled unless said cancellation occurs within forty-eight (48) hours following the sales contract date. Furthermore, Avenue Design is not responsible for inaccurate measurements supplied by the client. Please note that all special orders require a non refundable deposit of 50% of the sale contract total price at the time of purchase, in particular  to offset the significant costs charged by suppliers.
DELIVERY & PICK UP
All your purchases as detailed on your sales contract must be delivered or picked up within 3 months of product arrival in our distribution center. Our delivery department will contact you upon product arrival to book your delivery date. 48 hours prior to delivery or pick up, the balance remaining on your sales contract must be paid in full. Payment must be made at our store by credit card (Mastercard/Visa), debit or certified cheque at least forty-eight (48) hours prior to the delivery of the merchandise.
DIMENSIONS OF ACCESS POINTS
It is the client's responsibility to ensure that the access points of the residence (doors, corridors, stairwells, elevators and rooms) are large enough and clear of obstacles for the delivery of furniture listed in the sales contract.
SUPPLIER DELAYS
The client acknowledges that despite Avenue Design's diligent efforts, the purchased furniture may not be delivered on the date indicated due to supplier delays. In that case, Avenue Design will have no choice but to extend the client's anticipated delivery date to a new expected delivery date. The client acknowledges that these delays are not attributable to Avenue Design and that the client does not have the right to terminate the sales contract, nor does the client have the right to any indemnification from Avenue Design in that regard.
ORDER CANCELLATION
You may cancel your order within forty-eight (48) hours of the sale contract date  without penalty, as long as it is not a floor model. After forty-eight (48) hours, the sale contract is final and binding to the client.
COOKIES POLICY
To improve its services, AvenueDesign.com and their suppliers, including Google, may use cookies to serve ads based on previous visits to AvenueDesign.com. These cookies can also be used to retarget users outside the site AvenueDesign.com to disseminate their targeted ads based on their online behaviour on the site AvenueDesign.com. The user of AvenueDesign.com can disable the use of cookies at any time by changing the preferences of their browser and can disable the use of cookies by a third party on the deactivation page of the Network Advertising Initiative. The site of AvenueDesign.com can also use Google services using the DoubleClick cookie. AvenueDesign.com users can opt out of DoubleClick's use of cookies by visiting the DoubleClick opt-out page.
If you have any questions, comments, concerns or requests regarding our privacy policy, please contact us at:
Avenue Design | 3425 Blvd de la Côte-Vertu, Saint-Laurent, QC H4R 1R2 | Tel: (514) 340 9351 | Email: info@avenuedesigncanada.com